Inpatient Hospice Care
The Johannes Hospice for inpatient hospice care is situated in Muenster's Mauritz Quarter next to the St. Franziskus hospital. Ten single rooms are available, well equipped and comfortably furnished, and each with its own bathroom. The house features a patio and large garden.
Admission is conditional upon a life expectancy prognosis of a few weeks or months; an elevated need for medical and care services; the prospective resident's own consent or, as necessary, that of the resident's relatives.
We welcome patients who are too ill to be cared for at home or in a care home.
Religion, finances, social status and nationality, will never be a bar to admission.
Our aim is to give both the patient and their family and friends optimum symptom-oriented medical attention and caring support, with a holistic approach to the patient's needs.
What about the financial aspect?
Your hospice place is financed entirely by the medical and long-term care insurance companies and by donations.
Contact: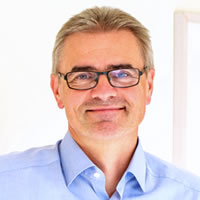 Michael Roes
Head of Inpatient Hospice
Hohenzollernring 66
48145 Münster
Germany

Phone: +49 (0)251 89998-40
Fax: +49 (0)251 89998 - 22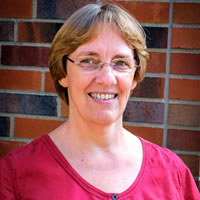 Astrid Hückelheim
Nursing manager of the inpatient hospice
Hohenzollernring 66
48145 Münster
Germany
Phone: +49 (0)251 89998-0
Fax:+49 (0)251
89998-42
Interested in supporting our work?
Donations are essential for the continuation of our work. Thank you for your support!


Donate by bank transfer
Darlehnskasse Münster
IBAN: DE30 4006 0265 0002 2226 00
BIC: GENODEM1DKM


Any questions?
Your contacts: