Bereavement Counselling
The Johannes Hospiz bereavement counselling service can be found at the same address as the outpatient hospice care service, at Rudolfstrasse 31.
Our aim
For those mourning a loved one, an individual consultation or a supervised group can be a place to exchange experiences with others, to be with people who have also experienced the changes, grief and pain that bereavement can cause.
Whether an individual appointment or group setting, this safe environment ensures that
everyone has time to listen to each other;
space is provided for memories to be shared;
the bereaved are not alone and are able to talk;
individual ways are explored of giving mourning an appropriate place in life.

Contact us for Individual bereavement counselling appointments.
Join the regular "Café for the Bereaved" every second Tuesday from 3.30 – 6 pm. Everyone is very welcome, no registration required.
A regular bereavement support group over the course of eight evenings is available as needed for a fee of €50. Contact us to hear more about this group and whether it is the right choice for you.
Contact: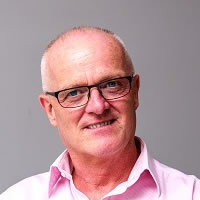 Achim Wasserfuhr
Head of Bereavement Counselling

Rudolfstraße 31
48145 Münster
Germany
Phone: +49 (0)251 1367910
Fax: +49 (0)251 1367953
Mobile: +49 (0)151 16059596
Interested in supporting our work?
Donations are essential for the continuation of our work. Thank you for your support!


Donate by bank transfer
Darlehnskasse Münster
IBAN: DE30 4006 0265 0002 2226 00
BIC: GENODEM1DKM


Any questions?
Your contacts: